Credit: Google News
What are the most popular topics covered? A look back at the archives for a new memory development from IBM, machine learning from Fujitsu, turning a Raspberry Pi into a JTAG-based debugging machine and scaling addressable memory sizes for servers…
5. IBM Develops New Memory Techniques
This was the headline, 58 years ago, on a story in Electronics Weekly's issue of April 12th 1961. The story starts: Two new techniques for handling stored digital information have been announced by IBM. One is a magnetic core memory for computers, which contains built-in "short- cuts" to stored data, and the other is an experimental punched-card memory unit that electronically reads out punched data at high speed from special IBM cards.
4. Fujitsu accelerates machine learning
Fujitsu has developed a technology to improve the speed of deep learning software, which has now achieved the world's highest speed for machine learning. The speed was measured using the AI Bridging Cloud Infrastructure (ABCI) system, deployed by Fujitsu's for the National Institute of Advanced Industrial Science and Technology (AIST).
3. Intel lays off IT staff
Intel is reported to have laid off hundreds of IT workers but the company is not confirming numbers or which of its sites are affected or why the cuts are being made. The Oregonian says Intel has laid off a 'substantial number' which, according to some company sources, translates into hundreds.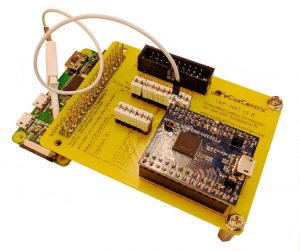 2. Debug Raspberry Pi software, and more, with this hardware
Tap-Hat is a multi-purpose JTAG debugger board for those developing software to run on Raspberry Pi: RTOSs, Linux and bare-metal code in particular. As well as this, the board can turn a Raspberry Pi into a JTAG-based debugging machine for other processor boards.
1. AMD-WD combo extends server addressable memory
Western Digital and AMD have announced a memory extension route to scale addressable memory sizes of existing servers which combines AMD's EPYC processors with WD's Ultrastar DC ME200 Memory Extension Drive. The companies claim that the combination expands memory footprints at a higher memory-per-core ratio, in a scalable and cost-effective way.

Credit: Google News